Spiders need your help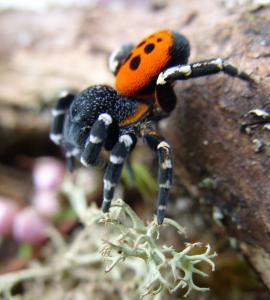 Spiders are numerous, ubiquitous and vital to the functioning of terrestrial ecosystems. They are important predators of crop pests and their unique silk technology is increasingly exploited in innovative medical and industrial developments. Their biology is fascinating and yet they are both under-studied and very widely misunderstood. Their conservation is also substantially neglected; a fifth of Britain's 660 species are considered to be under threat.
The BAS is Britain's only charity devoted exclusively to promoting the study and understanding of spiders. It is run entirely by volunteers but our survey, research and public outreach work advances scientific understanding, underpins conservation policy and action, and changes public perceptions.
Even small donations to the BAS can make a big difference to our work
Because the BAS is run entirely by volunteers, even small donations make a big difference to our work. Please donate here or contact presidentATbritishspiders.org.uk if you would like to discuss any aspect of donating to the Society.
Remember the BAS in your Will...
... and make a lasting difference to the understanding, conservation and public perception of Britain's amazing diversity of spiders
Image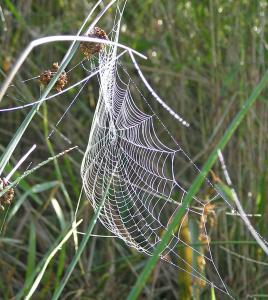 One of the best ways in which you can support the BAS is to remember us in your will. Legacy gifts, large or small, make a big difference to our work.Leaving something to the BAS in your Will is a very simple process and does not need to involve rewriting your existing Will. It can be done by making out what is called a Codicil.
Fill out the form below and place it with your existing Will. Do not attach it to your Will because this will make the Will invalid.
Arrange for two people, who are not beneficiaries under your Will, to sign and witness the Codicil. The witnesses should have no connection with the British Arachnological Society. Write the amount of the bequest in words. All words should be written in block capitals except signatures. Click here to download a British Arachnological Society Codicil Form that can be printed out and completed.
Consider a secure future for your books and collections
It is important that you leave clear instructions about disposal of collections and books with your Will so that executors know that they have scientific importance and should be treated accordingly.
We are grateful for legacies of any books and reprints of scientific papers on arachnology. These will either be used for our library or sold on to members for their own collections. We ensure that antiquarian books realise their potential value. The profits from book sales make a very important contribution to the ability of the BAS to fund its work.
The BAS can provide advice on suitable institutions or individuals to which collections can be donated but regrets that it is unable to accept bequests of collections.
Share on social media: