Great Names in British and World Arachnology
It was with great sadness that we heard of the deaths of two of Britain's arachnological giants, John Murphy and Dr Mike Roberts early in 2021. Both were long-time Honorary Members of the BAS and had made major contributions to our understanding and identification of spiders both here and internationally. John, and his wife Frances, were instrumental in encouraging and nurturing many of the arachnologists active in Britain today and collaborated with international figures in furthering the taxonomy of spiders, particularly those from the Far East. Frances was an inspirational and memorable, if somewhat daunting, tutor on training courses, and pioneered techniques for rearing and photographing spiders in captivity. More recently, John, in collaboration with Mike, produced two major taxonomic works published by the BAS, Gnaphosid Genera of the World (2 vols, 2007) and Spider Families of the World (2 vols, 2015), with John supplying the text and Mike the superb drawings.
Mike is perhaps best known for his magisterial Spiders of Great Britain and Ireland (3 vols, 1985, 1987), still the go-to identification guide, and his influential Collins Field Guide to Spiders of Britain and Northern Europe (1995), a volume that opened up spider identification to new generations of arachnologists. Mike also was enthusiastic about passing on his knowledge and ran highly successful and long-remembered field courses.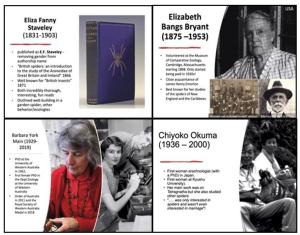 This symposium celebrated the lives and works of John and Mike. Frances died in 1995, but we also celebrated her legacy through two presentations dedicated to the contributions of women to arachnology in Britain and more widely.
The talks will be available to symposium participants in the near future, and more widely via our YouTube channel in spring 2022. A Festschrift containing most of the symposium presentations and some additional contributions will be published as a special edition of Arachnology in the first half of 2022.
Obituaries of John, Mike and Frances are available by clicking on the images below.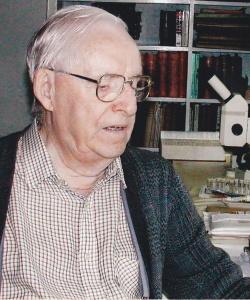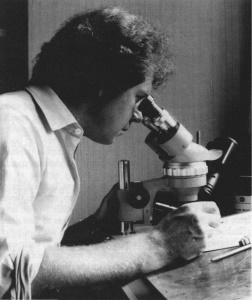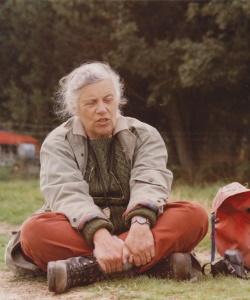 Organising Committee:
Jan Beccaloni – j.beccaloni@nhm.ac.uk
Dmitri Logunov – dmitri.v.logunov@manchester.ac.uk
Geoff Oxford – geoff.oxford@york.ac.uk
Paul Selden – paulselden@mac.com
Danni Sherwood – danni.sherwood@hotmail.com
Helen Smith – helen.smith@wavcott.org.uk
Contact
Dmitri Logunov – dmitri.v.logunov@manchester.ac.uk
Share on social media: